Regardless of whether you are a true car aficionado or someone who sees their car simply as a means of getting from point A to point B, you should be aware of the importance of maintaining your car and keeping it in the best possible condition. After all, you need to be safe in your car and you want to get to your destination without any problems.
Although it's true that even a brand new car requires certain amount of attention, it's clear that those with greater mileage need more of your care. Once the time comes for you to have some parts replaced, you are faced with a dilemma: should I save money and buy cheaper spare parts of dubious quality or rely on quality ones? The answer is quite obvious and here just some reasons why you should always opt for quality and reliability over anything else.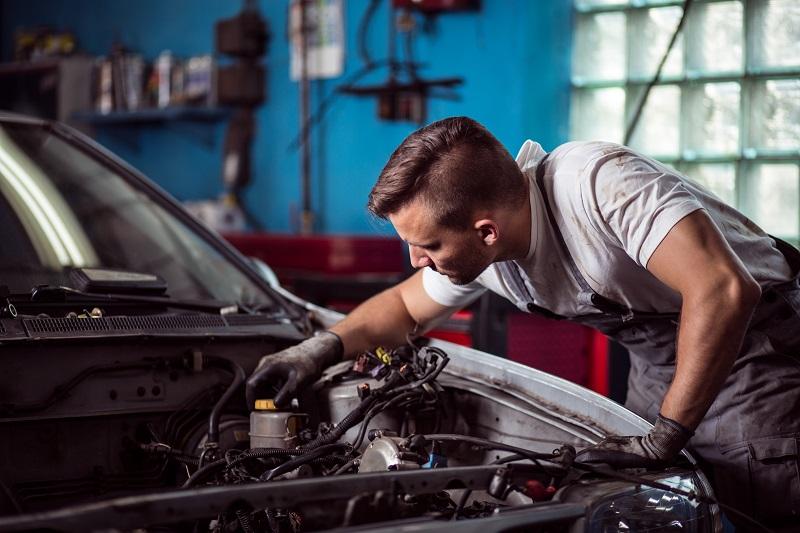 Oil
Chances are you'll have to change oil before you do anything else with your car, be it new or second-hand. The purpose of oil is to keep your engine's parts running smoothly and properly, but it becomes less effective as exhaust gases from cylinders and heat from the engine take their toll. The engine is no longer lubricated well and it starts suffering.
If you have a new car, stick to manufacturer's instructions regarding oil change and select only the oil that is recommended by the company that manufactured the car. On the other hand, should you buy a used car, replace the oil immediately and then continue adhering to instructions and recommendations.
Air Filter
Depending on the area where you live and use your car, the air filter will get clogged with dirt and dust sooner or later. This causes a great problem for normal functioning of the car and you need to change the filter as soon as possible. Choosing a low-quality alternative to the one recommended will lead to lower gas mileage and horsepower or even some more serious problems with the engine.
When it comes to how often you need to replace the filter, opinions are divided. One factor is the mileage you cover and the other is the atmospheric conditions. It's common to change your filter every 5,000 miles, but in many cases 7,500 to 10,000 miles is ok if the driving conditions are not harsh, i.e. you don't drive on rural roads or in areas with lots of dust.
Fuel
Special attention should be paid to the fuel you use and the spare parts that are necessary to keep your engine running perfectly well. Make sure you only use the recommended type of fuel, preferably provided by a reputable company. Depending on the conditions you drive in, you might consider using some additives, but don't add any of them without consulting your mechanic.
Also, when it comes to spare parts, you should always rely on products such as reliable Bosch 42lb injectors offered by T.I. Performance, rather than cheap copies from the east if you really want to look after your car well.
Brake pads and tyres
Another crucial element of your car that should always be in perfect condition are the brake pads. Not only does your life depend on their quality, but you may also cause great injury or even death to people travelling with you or even innocent passengers in other cars or pedestrians if your brake pads are worn out and not functioning properly.
Tyres serve a similar purpose and you should never even consider choosing lower quality ones just because they are a bit cheaper. Make sure you know exactly what kind of tyres you need and what performance is required. Only in that case can you enjoy safe rides.
Maintaining your car is complex, but it doesn't have to be difficult. If you follow the manufacturer's instructions and look after your car properly, it'll give you many years of great service in return and that's all that matters. Happy driving!