A truck is a versatile vessel which, in some instances, provides you with much more than a regular car. Sure, it may not be as well suited for urban commute, nonetheless, when it comes to towing, bed capacity and potential for camping, nothing can beat a reliable truck. The problem lies with choosing your first truck, seeing as how, as a layman, you may be completely unaware of what you're looking for. Here are five simple tips that should help you get a grip of this situation and figure out which truck is the right one for you.
Truck usage
There are many reasons why you should get a truck, however, the first thing you need to ask, while on this topic, is – why am I getting one? Do you expect to do a lot of towing or are you getting a truck merely because you intend to load a lot of different things in the bed of the truck? In the past, trucks weren't really that comfortable for casual driving, yet, nowadays they drive similarly to Sedans. The gas mileage has improved, as well, even though it's still somewhat higher than with regular cars, which gives you one more reason to use them.
Include gas mileage into your budget
The next thing you need to understand is the fact that when buying a major asset (like a home or a vehicle) you can't just look at the full price in order to see if you can afford it. Chances are that you'll cover a part of the cost by selling an old vehicle and pay for the rest either from your personal funds or by getting a car loan. Those who opt for the latter, need to split the value of the vehicle over the course of months that they expect to be using the vehicle.
For instance, if you decide to use this particular vehicle for five years, the best thing to do is take the price of the vehicle and split it over the course of 60 months. Then, add to this figure the average gas mileage of the vehicle, as well as the estimated price of maintenance, in order to see if you can really afford it.
Doing your research on the price
Probably the most important step of them all is that you should do your research on the price as soon as possible. Now, the conditions of the sale are never the same, yet, by finding a truck that's the same model and of approximately the same age, you'll get the idea of what you're going up against. The simplest method to handle this is to find platforms that deal in trucks for sale and see what they have to offer. The reason why this is such a great method is that it will help you describe the truck that you need to the detail by using various filters available on the platform.
Potential for accessorizing
The next thing you should consider is accessorizing your truck. You see, some people wait until actually owning a truck to start thinking about this, however, by this point, their options are already quite limited. A set of rims and tires can transform virtually any truck but it gets a bit extra to make an even bigger difference. With a set of new headlamps and some light bars, you can start introducing a major difference from the visual side. The thing is that if you plan to accessorize from the start, this too needs to be included in the price. Choose a vehicle, make a list and see if you can afford it all.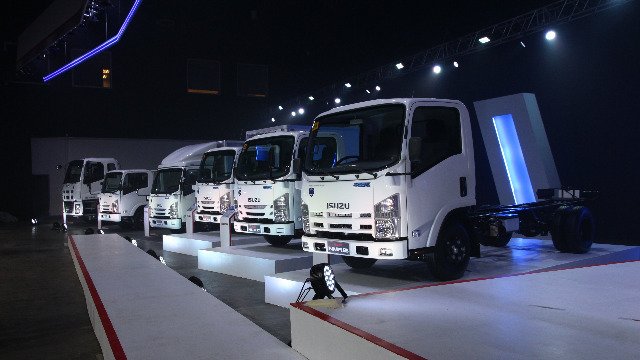 Towing capacity
The last thing you need to figure out is whether the vehicle you need has the right towing capacity. Manufacturers oftentimes try to make these vehicles appear more potent than they really are, which is why you need to understand three basic factors that go into determining the towing capacity. These three factors are gross combination weight rating, gross vehicle weight rating and gross axle weight rating. Only when you take all of these into consideration will you be able to calculate the maximum tow.
Conclusion
At the end of the day, the importance of the features listed above (towing capacities, the potential for accessories, budget and fuel efficiency) depend on your subjective needs. Also, keep in mind that this is an investment that you're not likely to repeat anytime soon (at least in the next several years), which means that making an oversight is a costly matte