Avi Dan, a successful brand manager for many iconic brands and now a consultant, says we're living in a "post-advertising age." He's right, in many ways. To be successful in this day and age, the most effective automotive advertising professionals are immersing themselves in the new reality and embracing it wholeheartedly. That's the foundation. From there, they are creating an entirely new game plan for their dealership's future. This requires the hard work of thinking and planning. Most won't do it, so that opens the door for you.
Infusionsoft CEO Clate Mask says, "When you take the time to define where you're going, you can develop a plan, stay on course, make adjustments as needed and reach your destination."
That's where the hard work and thinking come in. From there, the proven cycle of plan, do, check, and adjust can take you beyond your past hopes of being a great car dealer ad creator to striving to become the creator of great dealership brands and business models.
We're getting ahead of ourselves by casting a little vision at the start. Let's get to the heart of the revolution that is turning automotive advertising into science and how creativity will come to rule the day once again... Trust me on this; CREATIVITY IS KING!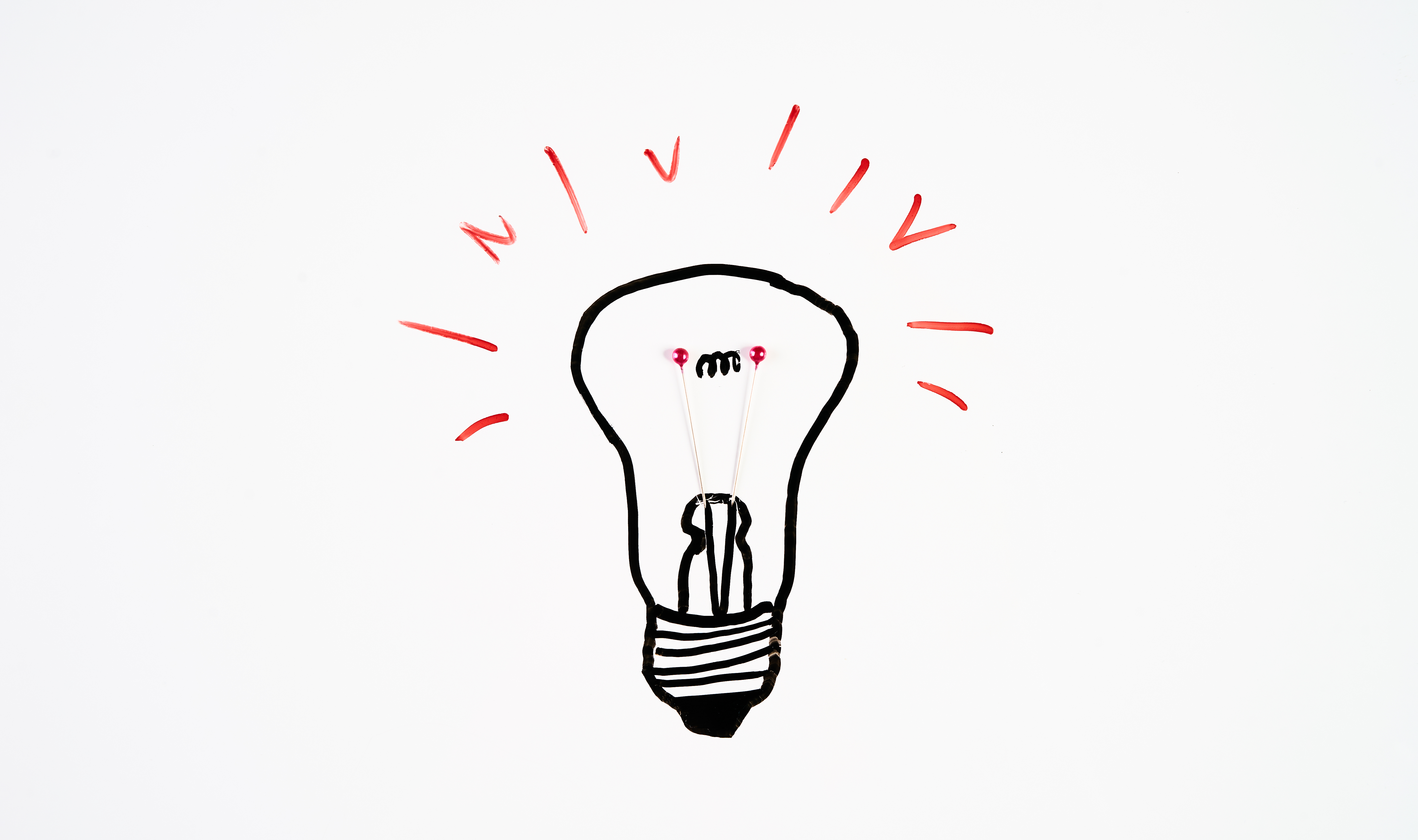 Advertising Has Become Science
Data, lots of data, big data—small data, data points, data this and data that is what drives advertising today, and its influence will only grow.
Alexandra Levit claims, "As fast as technological innovation has multiplied and spread in recent years, it is poised to change and grow at an exponential speed beyond the power of human intuition to anticipate."
A wealth of information is being gathered about consumers' demographics, online browsing and shopping habits, preferred social media and even their favorite colors.
Clark Howard says, "Tech giants like Amazon, eBay, Facebook, and Google can all track users across devices. [Currently] 6 percent of all marketers can reliably track consumers across device, according to the research firm eMarketer. But more will get that capability as technology advances. Smartphones are a gold mine for people looking to track you, dissect who are and sell to you."
Is it starting to feel like former Fox Business News contributor Charles Payne might have been right when he said:
"At one point, Amazon will send things to your house that you didn't order, but when you get it, you'll keep it because they knew you wanted it"?
Even if we're not there yet, the forces that could make that a reality is now leading the industry.
Advertising has become ever more targeted, aggressive and pervasive despite the recently acquired ability of consumers to turn it off. In fact, since consumers do have tools like AdBlock Plus, Privacy Badger, and Disconnect to prevent tracking your online activities, marketers attempt to throw as many ads as possible at you across as many channels as they can in hopes that a few will get through.
Websites that rely on ad revenue are refusing to show content to users that won't whitelist their sites. In Forbes, one of the "whitelist us or else" sites, Ad agency McKee Wallwork + Company partner Jonathan David Lewis recently summed it up aptly when he stated:
"The modern consumer is overwhelmed by the sheer amount of media noise while simultaneously more empowered than ever to tune it out. But instead of seeking new relevance, the advertising industry has responded by trying to get better at spamming consumers."
That's what advertising has become in an age of 300 TV channels and innumerable other ways to reach consumers. Track a consumer to find out what they're looking at, then get an ad in front of them precisely customized to their metrics, and do it at a ridiculously low cost. Lewis explains the demand to cover all advertising channels with content made "faster and cheaper" and uses Henry Ford's development of the assembly line in automobile manufacturing for his analogy:
"The only way to make a lot of content both faster and cheaper is to be extremely efficient. Thus, creative quality goes down and quantity goes up. Add in growing access to 'good enough' freelance communities, dashboard design tools like Squarespace, and the coming artificial intelligence revolution, and you have the dawn of assembly line advertising," --Jonathan David Lewis says.
A great line from "The Hucksters" a 1947 classic film about advertising suggested the best way to sell a product was to "irritate, irritate, irritate," until consumers were psychologically cowed into buying the product.
The strategy used to sell Ivory soap on soap operas and through print ads 70 years ago now haunts display ad funded web sites and social media pages where ads appear for products we were just looking at somewhere else. There's no use decrying this reality, nor, perhaps should it be knocked.
Regardless, it is the current state of affairs for automotive advertising. Google AdWords and Facebook Ads Manager are the tools of the trade that dealership employees can use on a direct basis, which are threatening the value propositions and business models of traditional ad agencies. Automotive Advertising Metrics such as impressions, click-through rate, cost-per-action rate, form completion rate, time spent viewing, and effective cost per mille are driving dealership marketing strategies.
What I have observed over the past twenty years is that along with this addiction to marketing data and digital advertising metrics comes the demise of traditional car dealer creativity...
Automotive advertising professionals must understand what being creative truly means to the car business in order to thrive in this new reality.
What Creativity Meant to Car Dealers
The late Bill Bernbach, one of the founders of Doyle Dane Bernbach (DDB), was an advertising maverick and is now a legendary figure in the industry. His ads for Volkswagen's introduction into the American market, Alka-Seltzer, and Ohrbach's thrift department store brought huge results for the clients because they told compelling stories readers and viewers could relate to. He was a master when creativity in advertising meant what it used to mean. Bernbach famously told his team and anyone who would listen:
"I warn you against believing advertising is a science."
This was long before the age of big data and performance metrics, but it is naïve to think ad execs weren't busy crunching any numbers they could get their hands on about readership and viewership in determining advertising and marketing strategy. Bernbach saw the potential for the "scientification" of advertising in his day, and his foundational message that advertising demands artful creativity is being lost in the takeover by data analytics as basis for determining advertising strategy. Seth Godin's oft-quoted line comes to mind. He said:
"People do not buy goods and services...
They buy relations, stories, and magic."
The auto industry once balanced the magic of creative advertising with the logic of successful marketing strategy. The magic is shrinking, lost in the push for "faster and cheaper."
But, creativity is an asset that will never lose its power. Lewis calls creativity one of the:
"preeminent competitive advantages in business."
The creative among car dealers will reach the front of the pack when the creativity is properly channeled. Being effectively creative in the 21st century means putting those talents to work on the logic side of the equation.
Creativity's New Role and How To Use It:
Creativity is a powerful asset. That's worth repeating, creativity is a powerful asset and its truth must be embraced. But here is the difference for successful automotive advertising companies and dealership marketing professionals:
The most effective use of creativity today isn't in content development with its "faster, cheaper" mantra. It is in elevating creativity to allow it to influence our entire approach to dealership advertising including the automotive business opportunities car dealers pursue.  
Show below are four principles for automotive advertising success in the "post-advertising world" in which consumers are difficult to reach and non-traditional solutions are making business innovators out of traditional dealership advertisers.
Find the Niche... Then Meet the Need
Automotive business development has usually been about finding or creating a need and filling it. Now, ad agencies are structuring their entire business plan around the oldest marketing principle there is. For example:
McKee, Wallwork + Company is having success focusing its efforts on turning around brands that are "stalled, stuck and stale" without trying to be all things to all potential clients.
 
Broadhead is filling a niche by providing sound marketing and advertising strategies to rurally focused companies in agriculture, fertilizer, and farm veterinary service niches.
 
Immersion Active boasts its track record of reaching the 50+ boomer and elderly market while Fuse Marketing is a leader in marketing to youth and the millennial generation.
The term "unique selling proposition" is defined as:
"One that highlights the benefits which make [the cars you offer] better than, or at least effectively different to, its competitors."

  
What's your dealership's Unique Value Proposition? How will you bring that to bear in an advertising world where every dealership marketing services provider defines itself as "outside the box, thought leaders, disruptive" and other hackneyed terms? Remember what Clate Mask says about taking the time to define where you are going and developing a plan to get there. Like one great ad campaign preached, "Just Do It."
Find a Problem... Then Solve It
Henry Ford wasn't the first automobile manufacturer, but he was the first to find a way to solve the cost problem. His assembly line allowed Ford to make cars faster and cheaper, so most working families could afford one. Victor & Spoils solved the "faster, cheaper" demand in the advertising world by becoming the first agency to completely crowd-source their creative. It started when the company posted a brief to its crowd of 7,200 creative types and used the input to win the Harley Davidson account.
Do Not Forget.. The Goal is to Sell Cars
Advertising exists to produce sales results. Traditionally, this meant helping a car dealer sell more cars. Now it can mean helping car dealers develop their own products. Advertising pros are full of creative ideas that make others' millions of dollars. Why not help car dealers make their own cash cows?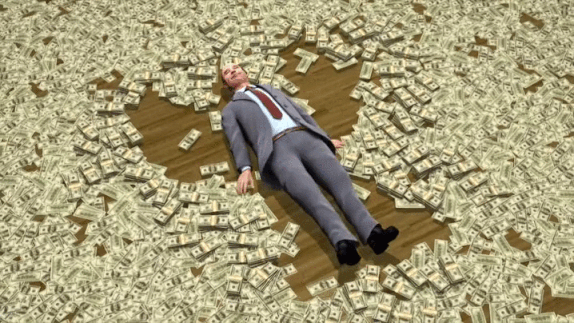 Ad Agency "Anomaly" created "Eos" brand lip balm and pushed the brand to be the No. 1 selling lip balm in the U.S. in 2013, beating out market leader ChapStick... While simultaneously co-creating and financially backing a cooking show on PBS called "Avec Eric" with chef Eric Ripert of the famous four-star Le Bernardin restaurant.
New York-based agency Droga5 launched a software development studio DE-DE, and its first product, Thunderclap, took home a Lion at the Cannes Lions International Festival of Creativity.
Montreal's Sid Lee agency launched an architectural firm after being the go-to agency for others and just announced its Insoapropriate "line of inappropriate soap" products like Stellar Vision glycerin soap globes and Crystalline Hearing cone-shaped soaps.
Think Less About Cars... Think More About Problems
We'll assume you're completely familiar with your dealership's products. Are you also familiar with their owner's problems? What internal problems do car dealers face in advertising design and development? Can you help them find a solution? If you do, it will likely be transferable to other industries, and you will have hit on something uniquely beneficial and profitable. In this way, you'll be less focused on selling what a dealership has and more focused on helping dealers produce something better.
Opportunity Knocks
We're seeing the dawn of the post-advertising age where traditional ad agencies lose relevancy faster than travel agencies did a decade ago. It's time to broaden your vision to see the automotive business possibilities from idea to development to marketing and sales, whether you're assisting car dealers with the process or developing your own. It's the new and better path to producing what people want and need.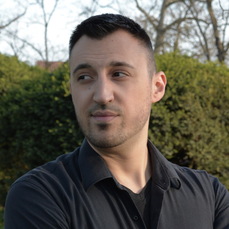 This post is based on an edited and revised version of an article written by: Philip Piletic, whose primary focus is a fusion of technology, small business, and marketing. He is an editor, writer, marketing consultant, and guest author at several authority websites. 
RELATED ARTICLES:
We see new model launches every year, but how many ad campaigns have you seen for a model that is being discontinued? Here is one from Volkswagen: