Consumer survey giant J.D. Power has tapped technology sector veteran and car guy Dave Habiger as its next leader, replacing outgoing CEO Finbarr O'Neill.
Effective immediately, Habiger, 49, is to oversee the global strategic direction and business strategy, including the Americas, Europe and Asia Pacific, J.D. Power said Wednesday.
  
O'Neill, 65, previously led Hyundai Motor America, Mitsubishi North America and Reynolds & Reynolds. After a 10 year career with J.D. Power, O'Neill will remain as a senior adviser to the Costa Mesa, Calif., company.
   
Habiger previously was CEO of Textura, a global construction management software and payments company, NDS Group, a TV software and security company, and Sonic Solutions, a consumer software firm. He serves on the corporate boards of GrubHub and Echo Global Logistics.
    
Consumer surveys regarding insurers, lenders and technological advancements continue to widen J.D. Power's profile. Capturing consumer-verified data is the company's strongest tenet, but how that is delivered may change in the coming years.
"Where I think we have work to do is taking that consumer brand that everyone knows and understands directly to the consumer," Habiger told Automotive News. "So we'll plan on selling services and product directly to the consumer."
      
What that will look like remains to be seen, but immediately on the horizon is expanding consumer surveys in areas of autonomous vehicle development and safety. Both topics will grow increasingly important in the next few years.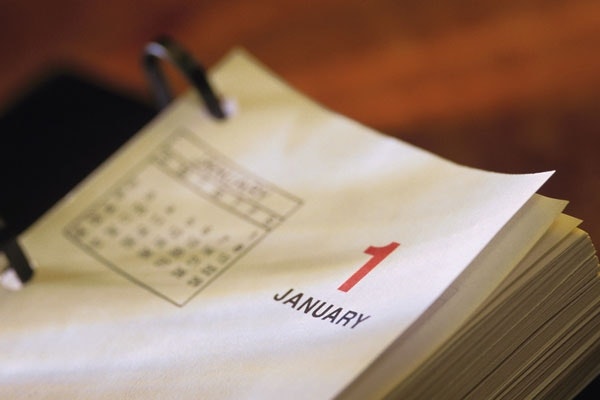 J.D. Power began offering finance and insurance products last year at select auto dealerships. J.D. Power Automotive Protection Products include extended service contracts, tire-and-wheel protection, key replacement, and more. The pilot ran between September and December of 2017 at 10 dealerships.
    
History of Surveys
From a single survey on initial vehicle quality, the 50-year-old market research company has expanded to five surveys related to automakers and dealers -- Automotive Performance, Execution and Layout; Customer Service Index; Initial Quality Study; Sales Satisfaction Index; and Vehicle Dependability Study. On Jan. 25, the company added and awarded the first J.D. Power Total Ownership Experience Award.
    
Habiger, a car enthusiast, served as chairman of a government electric vehicle commission to design infrastructure for charging stations. He is also a member of SAE International.
   
"My background has been primarily in technology, and certainly, J.D. Power at its basic level is a technology company," Habiger said. "I have reasonable experience in the space, but after 25 years of trying to get my foot further in the door, I think I found a good way."
  
The company has been on a healthy trajectory, Habiger said, and an initial public offering in the next year or so is likely.
     
    
Wall Street Experience
Habiger has a lot of experience selling companies to the public or to another business. He took consumer software company Sonic Solutions public before selling it to Rovi Corp., which later merged with TiVo. He filed for an IPO of NDS Group and instead sold it to Cisco Systems Inc. for $5 billion. As CEO of Textura, he sold the cloud-services company to Oracle Corp. 
 
He also has some skills under the hood. He used to convert cars from gas-burning to electric-powered, including Porsche sports cars. Elon Musk, who Habiger said once considered hiring him as Tesla's CEO, asked for one, but others had already made deposits and production was slow.
  
Habiger's experience with big data and software, more so than his longtime interest in electric cars, should help accelerate J.D. Power's growth and make its value evident to investors, said Martin Eberhard, a Tesla co-founder.
    
"Digitizing is a first step," he said in a telephone interview with Bloomberg. "The next step is to really figure out how to monetize what you've digitized."
    
Friends with Leno
Habiger's car knowledge also helped him hit it off with Jay Leno, when both were presenting at an awards ceremony. The friendship was sealed when Habiger's father, an engineer and entrepreneur, let Leno have a fuel filter for his Model T Ford that the senior Habiger had designed for his own father's Model A. 
    
Leno said he's glad to see that J.D. Power's new boss is someone who would "understand why people would buy a Mustang when the backseat isn't as big as an SUV's."
    
But he's not interested in the IPO, even for a solid brand under a proven CEO. Leno said he's hyper-conservative with investments and sees even so-called "minimal-risk" ones as too dangerous. "I work and my money relaxes," he said.
  
To see Habiger's interview with Bloomberg, click here.
Bloomberg contributed to this report.  
You can reach Jackie Charniga at jcharniga@crain.com