Hyundai's new Genesis luxury brand supplanted Audi atop Consumer Reports' annual ranking of automotive brands released February 22, 2018.
     

Hyundai says that the Genesis brand is meant to "deliver 'human-centered' luxury." (Which raises the question: What other kind of luxury would it possibly deliver?)
   
Hyundai explains that vehicles in the Genesis family will embody four key traits: "Human-focused innovation, refined and balanced performance, athletic elegance in design and hassle-free customer experience".
  

To me, that translates into four very important things that many luxury car and SUV buyers expect:
High-tech gadgets and features 
Power 
Good looks
Great dealership service
Given the fact that many other competitors in the luxury arena already offer all of those elements, plus a few more... Genesis has its work cut out for it.
 

This Consumer Reports ranking shows that the Genesis people are already executing on that workload!
  

Audi, at No. 2, was followed by BMW, Lexus, and Porsche to complete the top 5. They were followed by Subaru and Kia -- the highest-ranked mass-market brands -- then Tesla, Honda and Toyota to round out the top 10.
The magazine's annual report card ranks brands based on road and safety tests, owner satisfaction and reliability.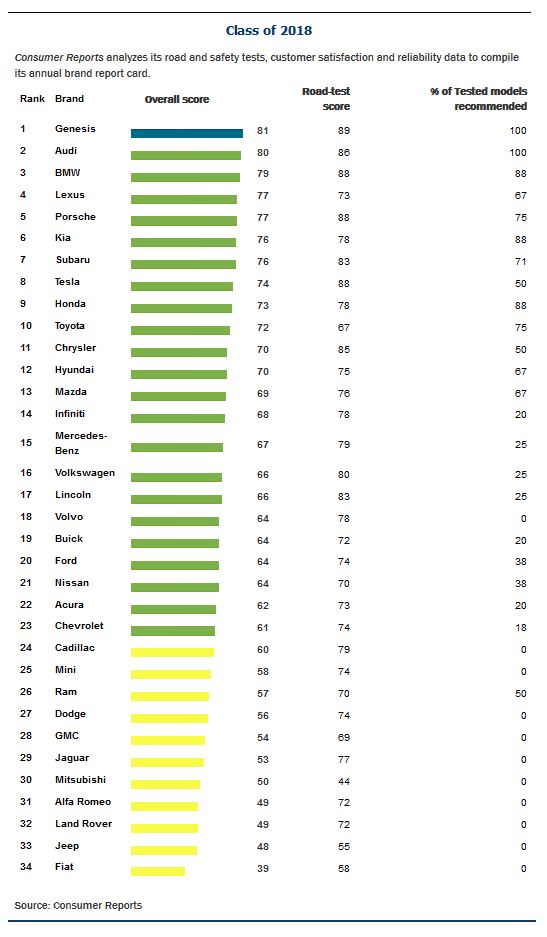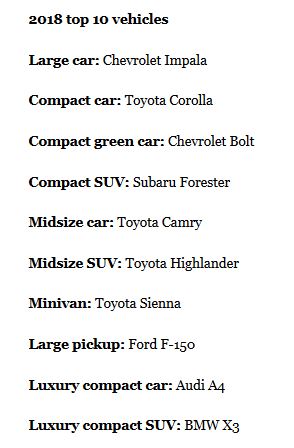 Source 1: www.autospies.com/Genesis-Schools-The-Class-In-Consumer-Reports-Ann...
Source 2: www.thecarconnection.com/hyundai-makes-genesis-a-luxury-brand