Full motion video solution using video captured directly from iPhone / iPad or uploaded through Publisher using a video source.
Problem
Buyers like full motion video but it's costly and time consuming to produce.
Can existing dealer staff produce high quality full motion video in just seconds without training ?
Solution
iContent is a free app available from the Apple store and contains the dealer's entire inventory powered by vSHOC
Users can capture full motion video in seconds – our system automatically adds the voice over. "Use your own voice" or "Video introduction only" modes are also available. Use high quality video camera and upload directly through Publisher.
SiSTeR provides full coverage and take cares of the automated voice over and distribution so dealers can provide full motion video on selected vehicles.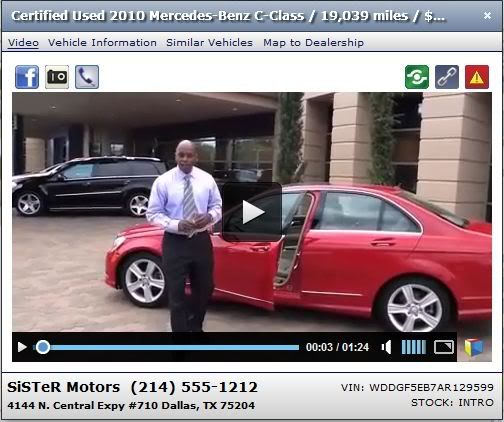 Full motion with SiSTeR's voice – this is the simplest and most common use. Don't worry about the voice narration. Just upload your full motion video (at least one minute please.) and the system will automatically add back ground music and human voice narration based on most desirable options.
Full motion with My voice – Have a special vehicle that has unique features / style that will fetch higher price if presented correctly ? Use this option to upload a complete video with your voice narration. The system will automatically replace the current video with the uploaded one across all destination sites.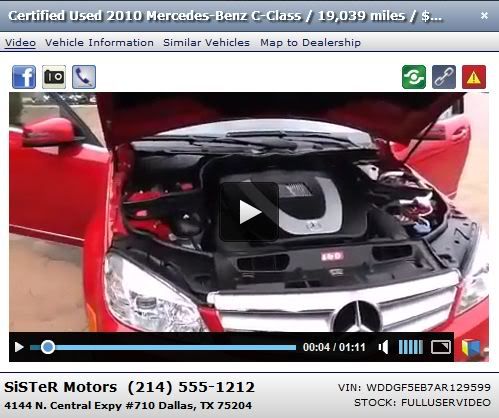 Video introduction – If you want to introduce the dealership added value and services or just highlight the features of any specific vehicle? Just upload a short introduction (10-20 seconds) and the system will add it automatically in front of the existing production.

Services start at $295 to $495 and are month to month and no setup fee.
Feel free to Join us at our party at Digital Dealer 12 in Orlando, I look forward to meeting you.

Contact Terry Gibson
904-742-1693
tgibson@sister.tv