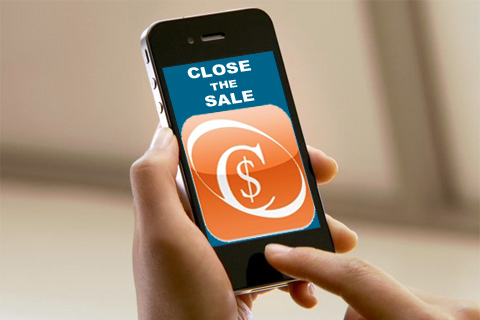 Close the Sale app? Seems like there is an app for everything and now businesses can download an app to their phones, computers, ipads and
ipods to assist their sales team in handling customer objections, sales
problems, difficulties, and even help with negotiating.
Technology is starting to find very practical applications and not just used for mindless games. Now sales organizations are getting a
phone application that will assist them in the sales process? With
companies cutting back on budgets, it's not uncommon to find people
lacking the skills to handle real customers, in the real world. Today
organizations are seeking new and cost effective training solutions like
virtual online training and now apps placed on smart phones to assist
their sales teams in being more productive.
This comes at a good time - with customers becoming more sophisticated and the economy increasingly difficult, sales tools like
Close the Sale app and virtual sales training may be quite timely. Today, sales people are having to work three times harder for the same money as a year ago.
Tougher economy, plus better educated buyers plus no change in sales ability = serious problem!
Close the Sale App is provides the sales person exactly what to do in any selling situation 24/7. For IPhone Close the Sale App at Itunes for Droid Close The Sale at Google hit top 100 and out of 50,000 available apps and demonstrates the demand for real solutions.
Professional sales people have already called in saying Close the Sale App assisted them in handing a customer objections and difficulties resulting in a sale!
While most business apps have only provided theory this sales tool allows the sales person to scan any of hundreds of selling situations
and provides the sales person with a multitude of solutions. This
business app is perfect for sales people, sales managers, business
owners, entrepreneurs, fund raisers, call centers, advertisement sales,
insurance brokers, real estate agents and even job seekers.
Close the Sale offers a free version available now and works on iPhones, iPod Touch -iPads- Droid. It comes with 12 different closing
scenarios, lots of motivational and instructional video and very current
and relevant information on handling today's better informed customers
and tips for closing the sale.
Grant Cardone,
NY Times Best Selling Author and International Sales Consultant