Source: www.ktnv.com/nevada-drivers-getting-classic-plates-to-avoid-smog-ch... 
Why do we sometimes crave the more antiquated driving characteristics of an old car over that of a modern one? Here are a few thoughts.
The First Car: Most of us who worked and scrimped and saved to buy our first car, be it old or new at the time, still recall the memories made with it, so it's understandable that we would either want to keep it or find a replacement for it later in life. Even if your parents or grandparents bought a new car and gave you their old one, it was still your "first car," so the same reasoning above applies.
It's a Looker!: Though we won't all agree on the same models, many of us know of a certain car (or cars), which possesses the power to stop us in our tracks to just stare at it. We appreciate its styling to such a degree that it actually makes us feel good inside just to look at it. Somehow, in that moment the problems of the day recede to the back of our minds and we feel more optimistic than we had just minutes before.
Get-up-and-go: For those who were raised in the days of high-octane fuel and big-horsepower figures, the muscle-car era provided a variety of mild-to-wild performers. Despite the fact that today's late-model supercars are capable of performance levels that eclipse those of vintage muscle cars, the earlier car's styling and exclusivity, and again, nostalgia, ensure that most examples remain highly collectible.
The Big Screen: If I had a dollar for every person who told me that they fell in love with the Pontiac Trans Am due to Smokey and the Bandit, I'd be writing this article from my own private island instead of a small office in the corner of my house. Some movie cars were already desirable in their own right, but their commanding presence in certain films contributed to making them legends. Short of providing a lengthy list of movies and their star cars, here are just a few prime examples: the 1968 Mustang GT and 1968 Charger R/T in Bullitt, the 1955 Chevrolet and 1970 GTO (looks like a Judge but doesn't have "The Judge" exterior decals) in Two-Lane Blacktop, the 1970 Challenger R/T in Vanishing Point, and the aforementioned 1977 Trans Am in Smokey and the Bandit. Through their high-speed, tire-frying exploits on the screen, they became extremely popular and must-own vehicles for some moviegoers.
As Seen on TV: The desire for a star car is not limited to the silver screen, however. Television parked some of the most recognizable cars of their respective era right in our living rooms. Who could forget The Saint's Volvo P1800, all the various Mopars used in Mannix and the Mod Squad, Starsky's Gran Torino, Rockford's Firebirds, the Duke's "General Lee" Charger, or Knight Rider's K.I.T.T. Trans Am? Few of us apparently, as some of these cars are still celebrated at cars shows and tributes of them are still built and revered today. There are many more examples for TV as well, but you get the idea.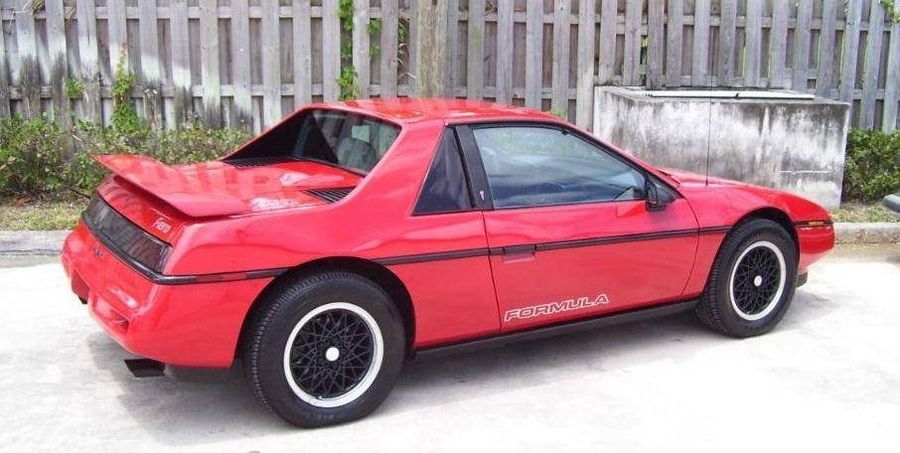 Snowflake wheels, a wing, and a mid-engine layout qualifies as rad. But other than the fact that it's not a GT, this
1988 Pontiac Fiero Formula
doesn't stand out all that much. Maybe what it needs is a
Solo Jazz
paint scheme atop that original paint? Or maybe some
designer
Trapper
Keeper
graphics
? Somebody get on this.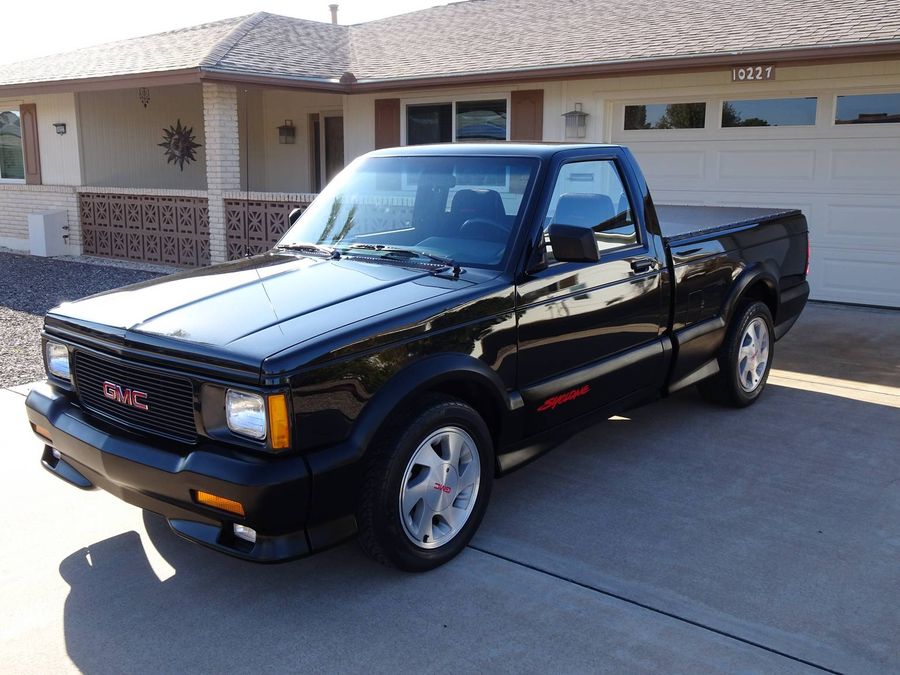 What, a black SyTy? Cool, but this
1991 GMC Syclone
is one of the first 10 vehicles somebody thinks of when the topic of Eighties and Nineties performance vehicles comes up and thus pretty standard fare, so how does it qualify as a standout? Maybe when it's one of 100 built for export to Saudi Arabia, and one of 31 that got shuffled out to the desert during Operation Desert Storm, and one of 27 that made their way back to the United States for conversion back into U.S. market specifications. Okay, so it's not as in-your-face different as a
1987 Owosso Pulse
, but anybody who stops to hear the story won't likely forget it.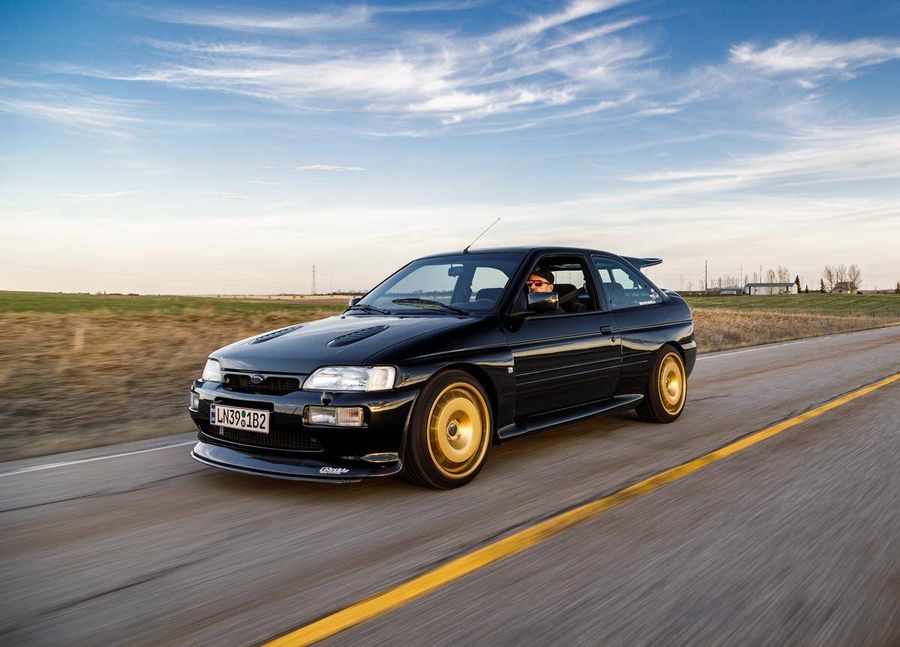 Finally, because racecar, we have a
1992 Ford Escort Cosworth
to consider. Contemporary rally car, check. Turbocharger, check. One-piece turbofan wheels, check. And the photography in the classified listing alone should make it a good contender for the Instagrams should RADwood continue to do the virtual car shows. There's a reason we led the story with a photo from the listing, after all. If you don't stand out with this, Jared, we don't know what to tell ya.