The graphic above illustrates a "worst-of" status based on perception or statistics for each state in the union (see the methodology). On the one hand, it's a sad testament to the status of this nation, but in the dealership context, it reminds us to identify the biggest target for improvement, make a plan for positive change, implement that plan, then measure its effectiveness.
Effective managers lead people and manage processes. Which of your business measures demonstrate that your store has processes need attention? Is it CSI, Live Chat response times, service returns, or CRM follow-up that needs improvement in your store? Identifying and tackling a problem can not only improve your business efficiency, but add to your bottom line.
Six sigma recommends you identify several key inputs to prioritize. As explained in Six Sigma for Dummies, These include:
Defining your own opinion of what success is

Considering entitlement

Benchmarking

Finding the hidden operation

Striving for breakthrough levels of improvement

Listening to the needs of your customer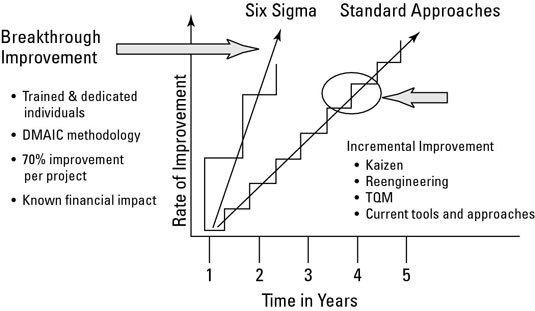 The adage, "plan your work and work your plan" may be trite, but it is a timeless strategy, whether it is applied to selling cars on the showroom floor or moving the needle on the monthly statement. Just like working out or building a bridge, if you stick to a well-thought out plan, improvements are sure to follow. The last thing you want is for your dealership to become 'known' for a negative trait.
--------------------------------------------------------------------------
Tom LaPointe CarChat24  Interactive Media Manager / Industry Analyst
www.carchat24.com/ 24/7 Interactive Automotive Dealer Website LIVE CHAT Solutions Hosted or In-House Options – FREE web chat software 727-638-0195
Tom has an MBA in Marketing and is an automotive writer and author with more than 15 years experience in virtually every aspect of the retail auto industry. He has been a performance leader in everything from sales and service, to web development and viral marketing.