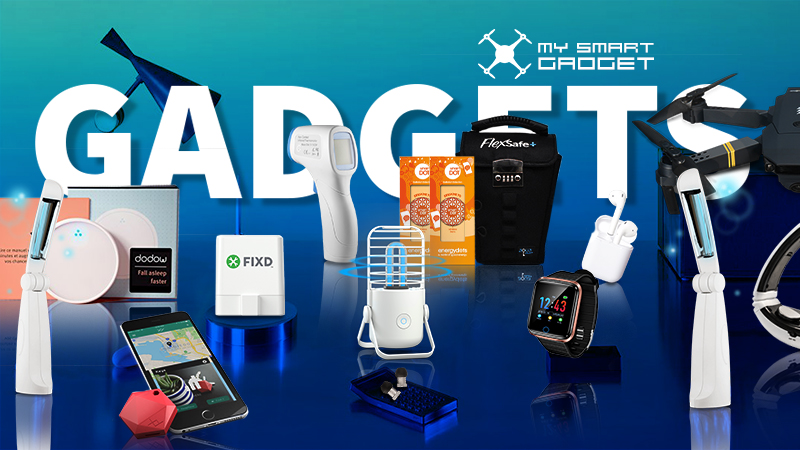 It is August and summer is in full swing. But most of us won't be able to take a vacation anytime soon... Many areas of the country are too hot to spend much time out on the lot. So, we have compiled a list of innovative devices to make your summer more productive and profitable, both at your dealership and at home.
Whether you believe in Climate Change or not, as air temperatures rise at home and at your dealership, you can stay cool with a portable cooler fan, or save yourself from blood sucking insects with a UV light mosquito trap. You can use a small portable air conditioning unit that you carry around with you at the dealership. Maybe you would like something to relieve your sore feet, or a drone to take photos of your dealership's inventory or a gadget to back up all your smart phone data, pics and videos while at work.
All of the following innovative gadgets can help you to become more productive... Whether you are working at the dealership or at home. As a special offer to attract ADM Community Members, we have negotiated with these gadget-makers to get a special deal for you. Most of the gadgets shown come with free shipping anywhere in the United States and a special 50% discount for a limited time.
These special offers are only available online! You won't find these prices in brick and mortar stores. It's getting too expensive to sell old-school retail, so like many innovative car dealers, the smartest gadget-makers are now going to Digital Retail.
Eighteen Innovative Tech Gadgets Suitable For Car Dealer Use:
1. FIXD – Save $1000's In Unnecessary Used Car Reconditioning Expenses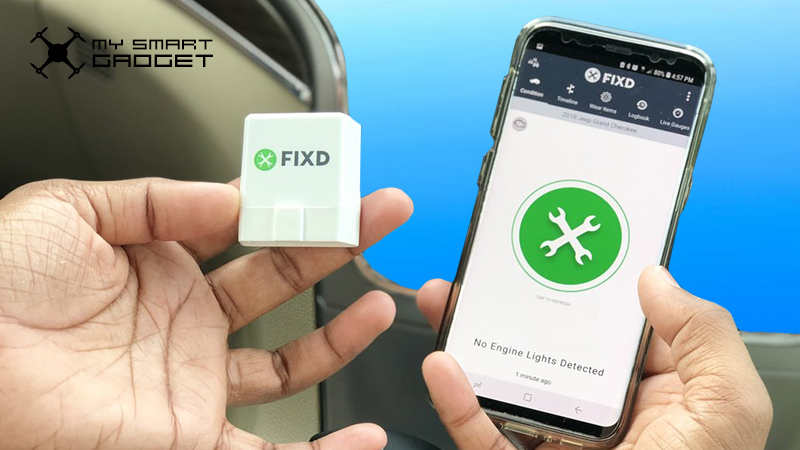 Problem: We all have used car reconditioning challenges, sometimes its a simple fix and sometimes it is not, why not know ahead of time before turning the unit over to the service department? 
Solution: FIXD™
FIXD instantly tells you why the vehicle's 'Check Engine Light' is on, how severe it is, and how much the repair should cost (all in simple and easy to understand terms) – leaving appraisal guesswork and speculation in the dust – no longer resulting in understated or excessive ACV values!
FIXD is easily plugged into any gas, diesel or hybrid car, SUV or truck from 1996 to current model year.
It's like having a mechanic in your pocket – FIXD alerts you to 7,000+ potential issues with each trade-in or wholesale purchase in real-time. Link multiple FIXD sensors to one account to monitor every car you have in reconditioning. Stop mechanics from adding unnecessary additional costs by understanding what is happening to your used car inventory.
Never get scammed by a vendor that you've outsourced repairs to again. FIXD is offering a special buy 2 and get 1 Free Promotion, for ADM Members while current supplies in stock last.
To learn more about FIXD, click on the following link: https://track.smarterbraintrk.com/click/9
2. DartleType - Turns Any Flat Surface Into Keyboard and Mouse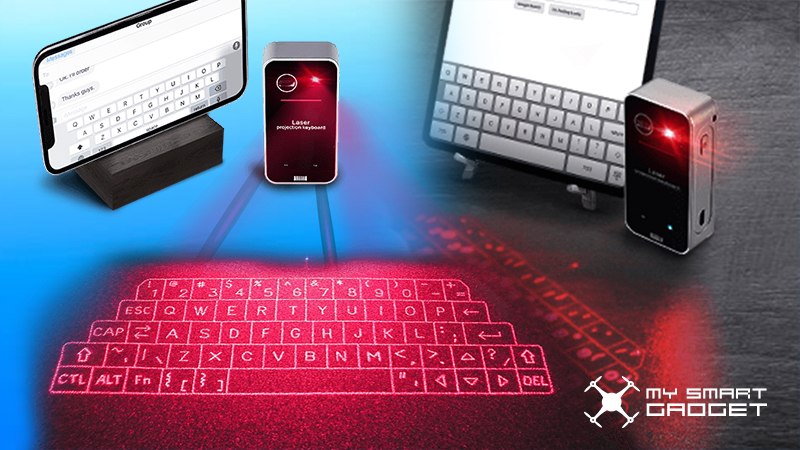 Problem: You need something that would let you work on the go, no matter when you are at Starbucks or commuting on the train. You do not want to carry full-size keyboard or mouse daily.
Solution: DartleType
The Dartle is the handy device that lets you leave your portable keyboard or heavy notebook computer at home. Simply use Dartle and type directly into your phone or iPad. Amaze your friends in mouse mode by simply moving your fingers on any flat surface to use mouse actions, manipulate images, or even draw. And of course, type quickly and efficiently.
The Dartle uses the latest Bluetooth protocols to connect to any mobile device or computer quickly and easily, replacing any keyboard.
To learn more or buy a DartleType, click on this link: https://track.smarterbraintrk.com/click/22
3. Muama Enence - This device lets you sell cars to customers who speak 43 languages at the touch of a button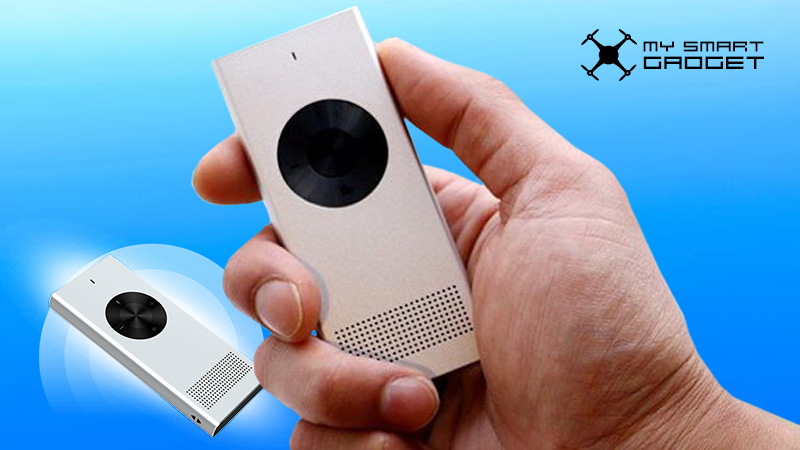 Problem: Do you agree that language barrier is one of the greatest challenges when communicating with foreigners? When was the last time you felt confident asking for the sale to a non-english speaking car buyer?
Solution: Muama Enence
Muama Enence is the ideal device for all sales professionals, business travelers, and employees who frequently encounter language barriers. Difficulties caused by language barriers will soon be a thing of the past!
With just a few button clicks, spoken language can be translated into over 43 languages in real time. The ultimate gadget for every sales professional. It is ideal as a productivity enhancer to those working in markets where many car buyers and service customers are more comfortable speaking their non-English native language.
To buy or learn more about how to use Muama Enence to sell more cars, use the following link: https://track.smarterbraintrk.com/click/4
4. Screen Klean - The Nanotech Pad That Cleans Screens In Seconds
Problem: Looking for a way to effectively clean your smartphones and tablet?
Solution: ScreenKlean
ScreenKlean's is a patented carbon-based nanotech, the same technology used by NASA that uses advanced physics to lift away stubborn dirt and grime without scratching or damaging your screen.
Each cleaning works that ScreenKlean do will restore the high-gloss, HD clarity your screen had like the first time you took it out of the box. No scratching. No messy sprays. No harsh chemicals.  ScreenKlean has sold over 650K units to date.
ScreenKlean is the best solution for cleaning the screens of your dealership's many devices.
Learn more about ScreenKlean or make a purchase by clicking on the following link: https://track.smarterbraintrk.com/click/7
5. Peeps Carbon Technology – NASA's Solution for Dirty Glasses (Now Available to Car Dealers)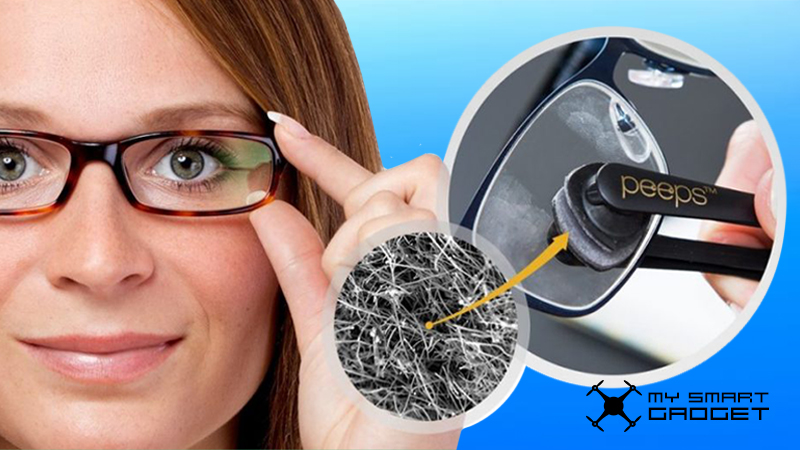 Problem: Here's the facts, most people who own eyeglasses are not cleaning them properly and more less just smudging dirt around!  It leaves eye-wear not being anywhere near as clean as they should be!  Now there is a simple solution that costs less and saves you time while keeping your glasses in the best shape possible.
Solution: Peeps™ Glass Cleaners.
With over 2 million sold, this gadget is a must-have for everyone. Peeps revolutionary and patented invisible carbon formula safely and easily cleans your glasses, leaving your lenses as clean as the day you got them. Peeps utilize soft carbon microfiber pads to eliminate oil and fingerprints instead of smearing like cloths and sprays. In fact, their patented invisible carbon formula is safe on lenses and used by NASA on the Space Station and by the Military! Peeps™ can be used over 500x and it cleans lenses 4x faster than traditional cloth. It is one of the bestselling gadgets currently available.
To learn more, or buy a Peeps Glass Cleaner, use this link: https://track.smarterbraintrk.com/click/2
 6. Buzz B-Gone - The Ultimate Protection From Mosquitos

Problem: You are getting bit like crazy just for walking the lot to review inventory. One evening, you went to look for a used car in stock, and in less than 20 minutes you got 12 mosquito bites!.
Solution: Buzz B-Gone
"BUZZ B-GONE USB Insect Zapper removes insects from your dealership's work environment easily and effectively. BUZZ B-GONE uses UV light to attract insects and a powerful 360 degree suction fan to capture them. It kills without the use of chemicals and is perfectly safe for you, your employees, your customers and their children. It's surprisingly compact and light, perfect for outdoor activities, meetings and in the showroom too. You can avoid unnecessary bites and all the dangers and liability they create because any mosquitos invading your operation are sucked into this 100% trap and zapped dead before they can bite you, your staff or your customers!"
To buy one of these insect assassins, use this link: https://track.smarterbraintrk.com/click/5
7. New Hot Feet Solution. "Soul Insole - Futuristic Insole" Offers Long-Lasting Foot Pain Relief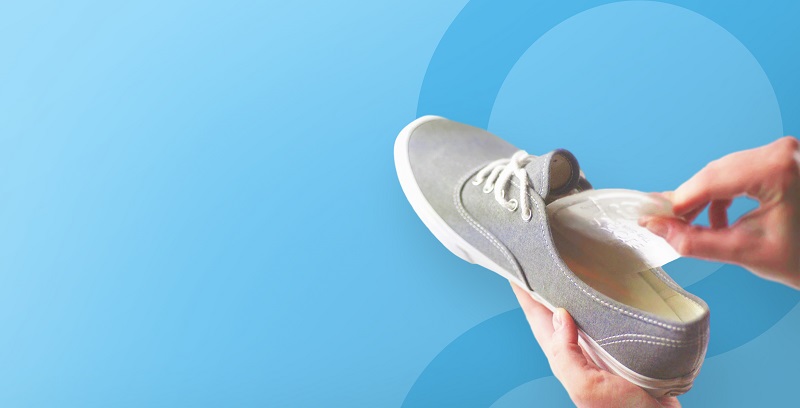 Problem: Ouch! If you experience foot pain while walking around the dealership, like I do, then you're going to LOVE Soul Insole
Solution: Soul Insole
Soul Insole is the world's first "micro-orthotic insole". The insoles give you the benefits of expensive orthotics – but without the price tag, office visits or clunky equipment.
You place them in your shoes (or boots, or high-heels, or even sandals) and viola! You'll enjoy immediate, soothing relief – first to your feet, and then to your legs, back, or wherever else the pain has spread. The insoles are super easy to use, too. They don't require cutting or measuring, and thanks to their high-quality materials, they also last an incredibly long time – up to several years!
To order or learn more, use this link: https://track.smarterbraintrk.com/click/6
8. NeckRelax – Discover A Better, Faster Way to Eliminate Neck Pain!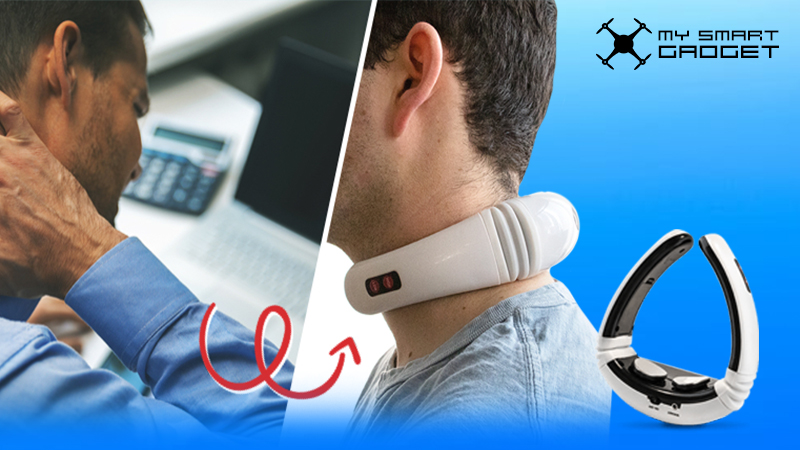 Problem: Your job requires you to sit, stand or walk 8 hours daily, and you have started to have neck pain which is affecting your productivity and results.
Solution: NeckRelax
NeckRelax uses a combination of cutting-edge massage technologies to stimulate your muscles and release tension held deep within your body in as little as 10 minutes!
Unlike some gadgets on the market, NeckRelax doesn't rely on any gimmicky moving parts. Once the NeckRelax is comfortably in position, you don't have to do a thing. Just click it on and choose a setting. No more holding onto vibrating gadgets. NeckRelax does all the work for you with its three modalities.
Infrared Heat: This method of pain relief penetrates deep into the tissues for a thoroughly satisfying massage that also improves your circulation.
Therapeutic Ultrasound: A non-invasive treatment that uses high-frequency vibrations to stimulate healing. Perfect for anyone with sports injuries.
Electro Frequency Stimulation Massage Therapy (EFSMT): With the purchase of your new NeckRelax, you also receive a set of electrode pads (along with the connecting cord) for targeting specific muscles for pain relief.
Get one, or more by using this link:https://track.smarterbraintrk.com/click/8
9. Bondic - Fix Everything and Anything!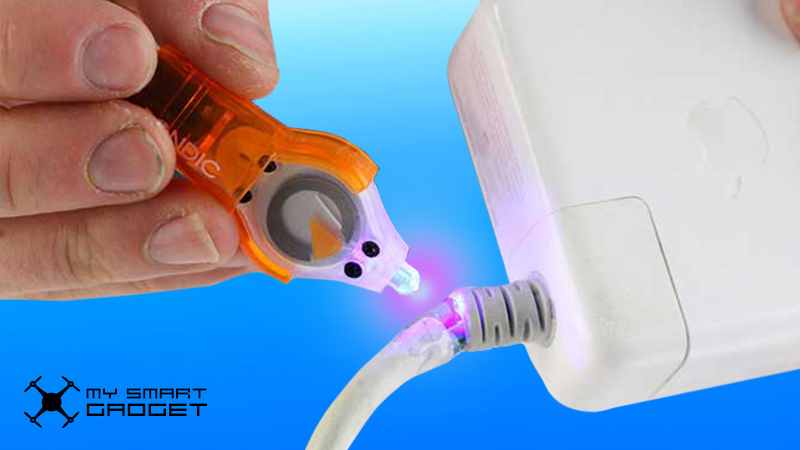 Problem: Hate throwing away those items that "just can't be fixed"?
Solution: Bondic
Think it's unrepairable? Think again. Bondic® allows you to re-attach broken eyeglasses, refill holes in leaky plumbing, and rebuild just about anything – even fine china! Just apply the unique liquid formula to the damaged area, shine the special UV light on it for only 4 seconds, and voila! The liquid freezes into a rock-solid layer of clear plastic on your command!
Bondic is extremely strong and once it cures, its designed to last forever. Bondic also works with any surfaces and makes no messes when applied cause its only cures when exposed to UV light. Bondic has helped to save countless items from ending up in the trash and the best thing is its non toxic.
Get the details and/or buy using this link: https://track.smarterbraintrk.com/click/10
10. SuperBoost Wifi – Stay Connected In Any Corner Of Your Dealership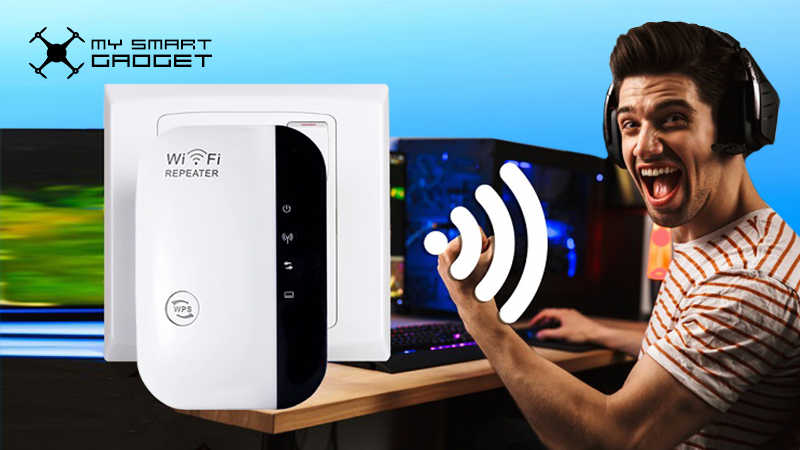 Problem: Your experiencing slow data download speeds in certain areas of your dealership?
Solution: SuperBoost Wifi
Imagine going home after 10 hours at the dealership and you've been looking forward to your favorite time of the day. Post-work bathroom break in the comfort of your home. Just you, your phone, and the internet. Nothing is more annoying when you're finally comfortable on your porcelain throne and the WiFi doesn't quite reach your upstairs bathroom. First world problem? Maybe. With SuperBoost Wifi you can make sure your home or dealership has WiFi coverage from corner to corner.

Don't let this simple problem get in the way of your 'Me-time'. You'll thank me later.
So if you're ready for super strong, five bar, lightning fast internet, all over your house, your dealership and even in your backyard or basement, this product is for you.
Learn more or buy using this link: https://track.smarterbraintrk.com/click/11
11. ThePhotoStick – How to Backup Your Photo With 1 Click!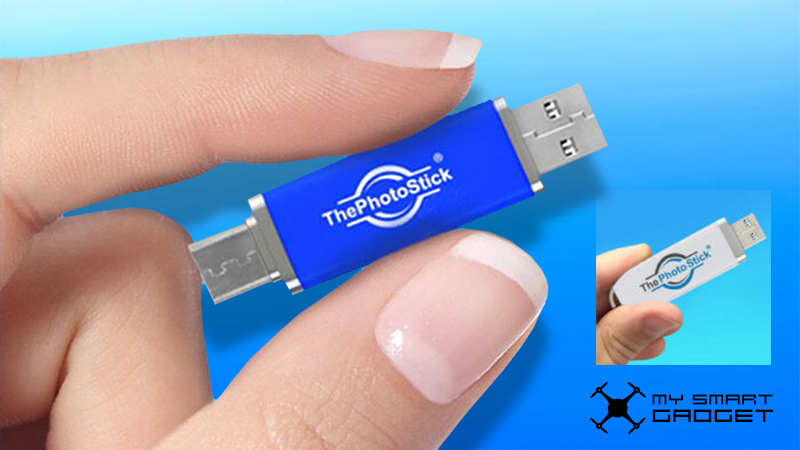 Problem: It's a fact of life, computers can suddenly quit, crash, catch a virus or get hit by power surges that can wipe away all of your precious data, photo and videos. Don't let years of high value content get deleted without warning!
Solution: The Photostick™ 
ThePhotoStick is an amazing device, essentially a small USB thumbdrive that instantly backs up your priceless data and media WITHOUT the frustration of searching and organizing them yourself! It's super easy to use and its custom designed interface is easy to understand regardless of your computer knowledge! No software to install, simply plug The Photostick into any Windows or Mac computer and it runs instantly!
The PhotoStick is perfect for anyone who wants to safeguard their digital assets and doesn't want to spend more money or rely upon monthly cloud based backup services.
Related: Photostick For Mobile Devices Recently Released. Click On This Link To Learn More.
Buy one using this link: https://track.smarterbraintrk.com/click/12
12. Blaux Personal Fan: Carry a Cool, Refreshing Environment With You Wherever You Go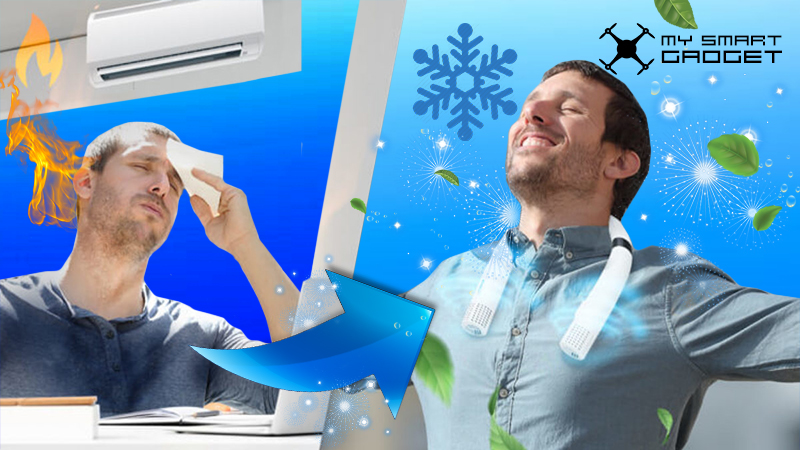 Problem: If you're like me, you also can't stand it when it's hot outside. I'm the type of person who is always sweating and feeling overwhelmed in the summer heat!
Solution: Blaux Personal Fan
The Blaux Personal Fan blows a constant stream of clean, refreshing air at you while you wear it. The big lithium internal battery has enough juice to work for up to 30 hours on a single charge!
Blaux Personal Fan can moves a massive amount of air with a rating of 1.9 CFM+ (Cubic Feet Per Minute), with positionable air flow and 3 fan speed modes. You will feel cool and comfortable all the time. Learn more about Blaux Personal Fan by clicking on the link below.
Buy a Blaux Personal Fan using this link: https://track.smarterbraintrk.com/click/13
13. ThePhotoStick Mobile – Keep The Photos & Videos On Your Phone SAFE!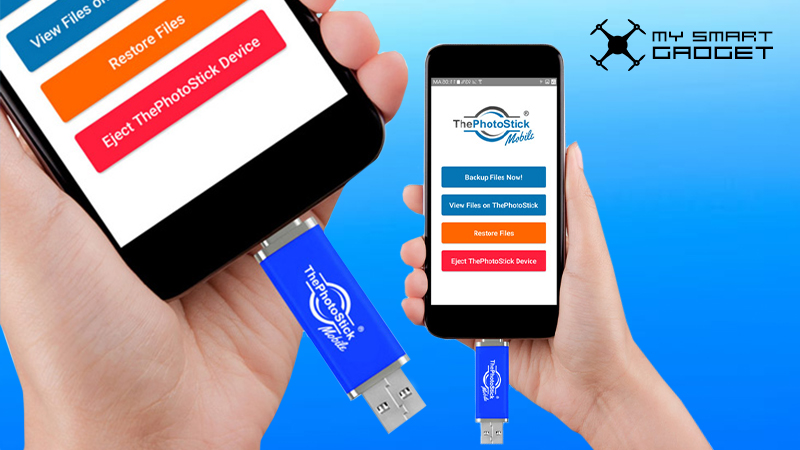 Problem: Worried about high value photos and videos inside your smartphone?
Solution: ThePhotostick Mobile
Did you know that over 30% of smartphone users will lose all their photos and videos from water damage alone? Think of all your inventory photos and videos from walk-arounds, How To's, sales meetings, inventory presentations, customers taking delivery  new model intros, anniversary all gone. No one wants to spend hours moving and organizing years-worth of photos onto a storage device. since its such a big hassle, and a professional digital photo organizer can cost you some serious money. ThePhotoStick Mobile is probably one of the least-expensive photo storage gadget on the market. You can backup all your high value photos and videos in few clicks.
Unlike ordinary thumb drives or bulky external drives, ThePhotoStick starts organizing your photos from the second you click "Backup Now". It instantly scans every inch of your phone or tablet device, searches through every file and folder for your photos and videos, and automatically downloads and backs up all your photos and videos. Your highly valuable photos and videos are now safe and secure!
Learn more about ThePhotoStick Mobile using the following link: https://track.smarterbraintrk.com/click/12
14. Keysmart – No More Bulky Pocket Or Lumpy Keychain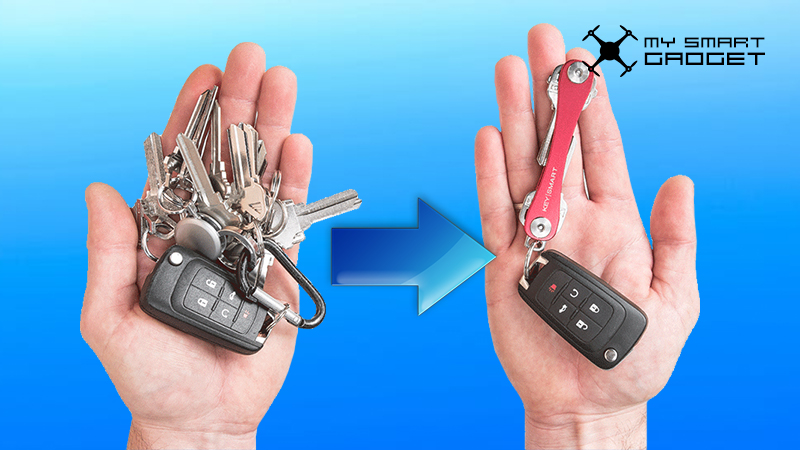 Problem: Does your pockets feel bulky while traveling around and storing your keys in them? Do you simply have too many keys that are completely unorganized? It's a problem most people have chosen to live with but now there's a much better way to go about your day! "You've got "smart" everything — phone, watch, thermostat, lights, TV — so why is your keychain still so dumb?"
Solution: KeySmart™ Key Organizer
KeySmart is the compact solution to your bulky, leg-poking keyring. The patented 'S' design creates a perfectly organized keyring and multifunctional tool.

You can even easily attach your car key fob with a FREE loop accessory! It's fully customizable, you can add on a 16GB USB thumbdrive, bottle opener and many more features. This is the one gadget you didn't know you needed until now. It's also the perfect gift for everyone!
Learn more or buy a KeySmart Key Organizer at: https://track.smarterbraintrk.com/click/15
15. XY Find It – Never Lose Anything Again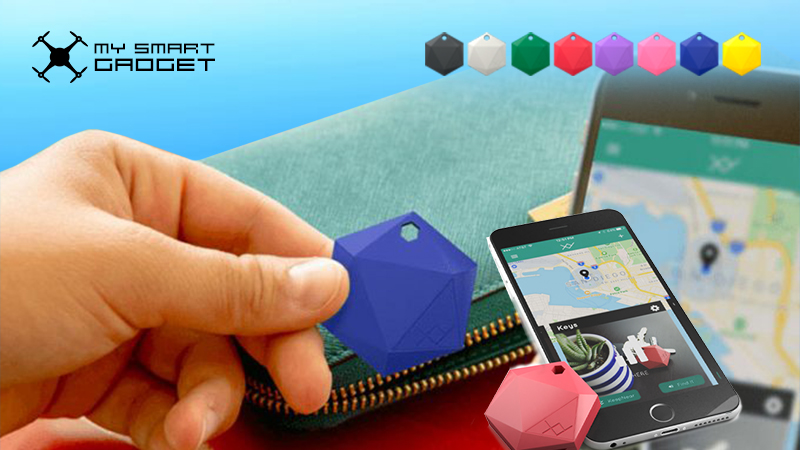 Problem: Always misplacing your key, wallet and smartphone at home?
Solution: XY Find It
If you've ever lost your keys, couldn't find your car in a parking lot, had your luggage lost at the airport, or even had one of your most valuable possessions of all—your beloved pet—run away, you know how stressful life can feel in that moment. Now there's a new and affordable tech gadget that allows you to find anything you've misplaced anywhere in the world in just seconds.
It's called XY4+ and it's by far the most superior bluetooth item finder on the market. It has the ability to find your missing items at the longest range, 4x louder and 5 years battery life.
This is an ideal gifts for yourself and those that always misplace their wallets, key etc.
Buy the XY Find It kit using this link:  https://track.smarterbraintrk.com/click/17
16. QuietBuds - Block Out All Annoying Noise and Chatter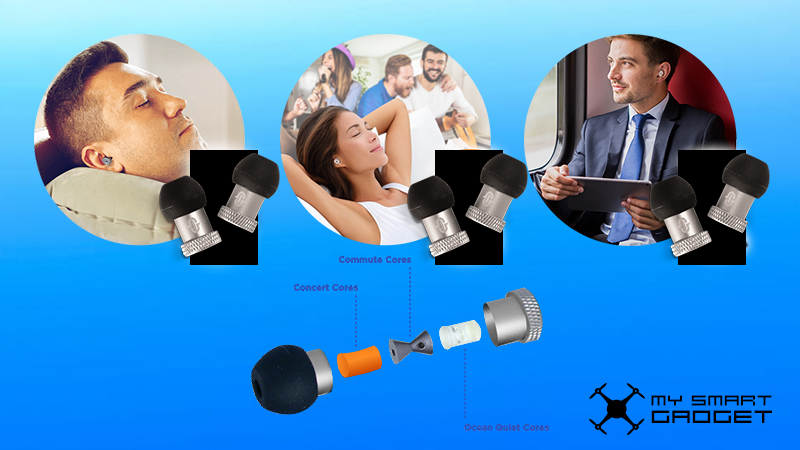 Problem: You are stressed and you need some private time for yourself while stuck at home with kids.
Solution: QuietBuds
Noise is everywhere nowadays. Cafes, restaurants, sporting events, on the road, even in your own home! It's so bad in some places that people can't even get a good night's sleep!
Thankfully, help has arrived! QuietBuds are the revolutionary new noise cancelling ear buds that will completely block out those annoying sounds that can overwhelm your senses!
QuietBuds SHUT OUT the distracting noise of trains, planes, and automobiles.
QuietBuds prevent HEARING DAMAGE at loud concerts and sporting events.
QuietBuds protect your hearing from dangerously LOUD noises.
QuietBuds let you get a GOOD NIGHT'S SLEEP, regardless of things like traffic, noisy neighbors, and barking dogs.
Learn more about QuietBuds by clicking on this link: https://track.smarterbraintrk.com/click/19
17. Managers: Backup All Your Important Information in 1 Click!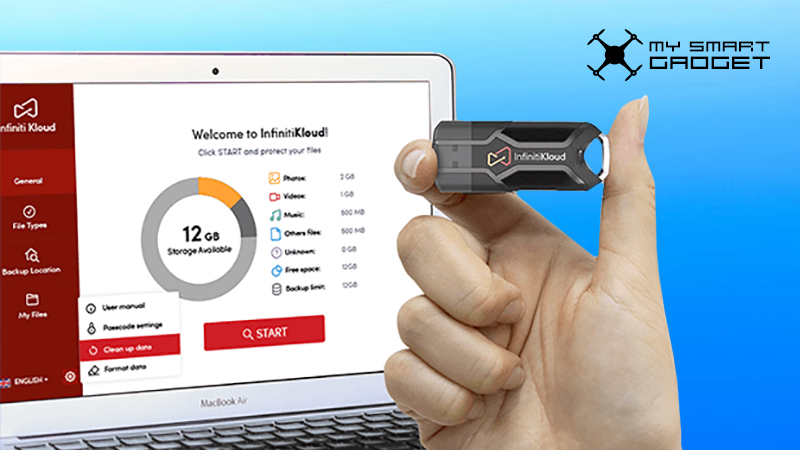 Problem: You are constantly worrying that one day you may lose all the data inside your computer, but you are not a computer geek willing to do a bunch of manual backups.
Solution: InfinitiKloud
InfinitiKloud is unlike any other backup device. It has built-in software that makes backing up your computer ridiculously easy. All you have to do is plug it in and press start. It finds and saves your files all on its own!
I plugged the InfinitiKloud into my laptop and a window instantly popped up. I clicked the big red start button and that was it! There was nothing to download, install, remember passwords or a user name to sign into.
To learn more or buy this device, click on this link:https://track.smarterbraintrk.com/click/25
18. BitchBuddy - This Simple Device Stops Annoying Employee Whining and Complaining in Seconds!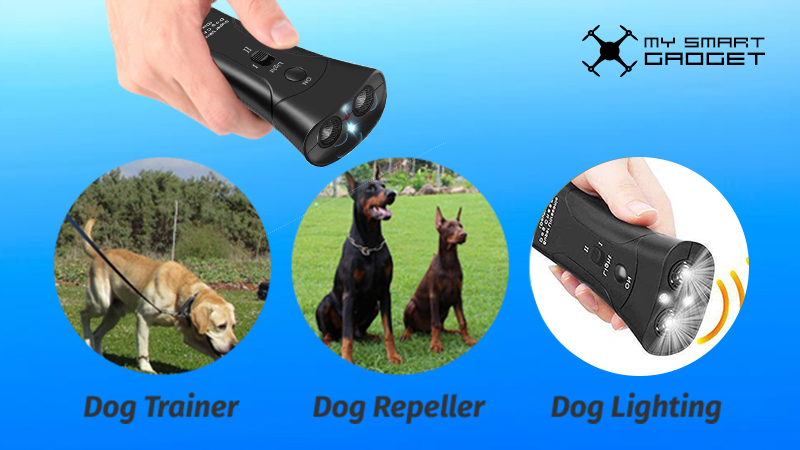 Problem: Sales People and other employees are driving you crazy, and you wish that your employees would only bitch and moan when truly necessary.
Solution: BitchBuddy
BitchBuddy is an innovative device that allows you to train your employees using high pitch frequencies. You know, the sounds that hurt and humans can't stand. Like a pet whistle from back in the old days, but more refined and useful.
When your employee does something you don't like, you make sure he or she can see you and use BitchBuddy. The behavior will stop immediately. BitchBuddy is totally non-violent, and will not cause permanent damage at all to humans. It just catches their attention, making them focus on the noise and allowing you to correct their behavior. After you have stopped the unwanted behavior, just turn off your BitchBuddy and give your employee positive reinforcement, like a spiff or "good boy" or a special treat. Learn more about BitchBuddy today. Its ideal as a gifts for those who have to deal with whining and sniveling employees.
Stop the madness and purchase or Learn more about BitchBuddy by clicking on the following link: https://track.smarterbraintrk.com/click/23